Indian Delegates to Gwangju Acefair 2019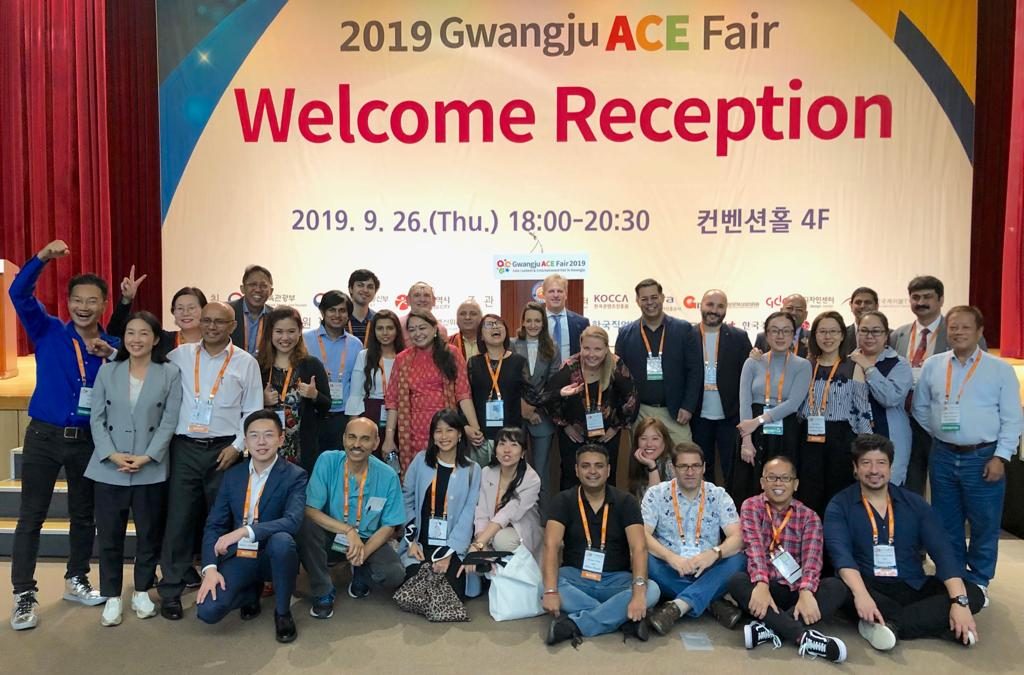 We here at Lazy Couch understood this query that's prevailing out there and create games which are not only unique but interesting enough to make you play them for hours. Started in the year 2017 by Rishi Raja and Diksha Raghuvanshi, Lazy Couch has come a long way in the game developing industry by offering gamers with interesting and quirky games which are worth your time. Rishi Raja is the first unity 3d certified developer in India along with Diksha Raghuvanshi has been working as a team and is the backbone of the company.
Lazy Couch not only specializes in developing and creating games, but there are multiple other genres of work we specialize in and provide top-notch quality services as well.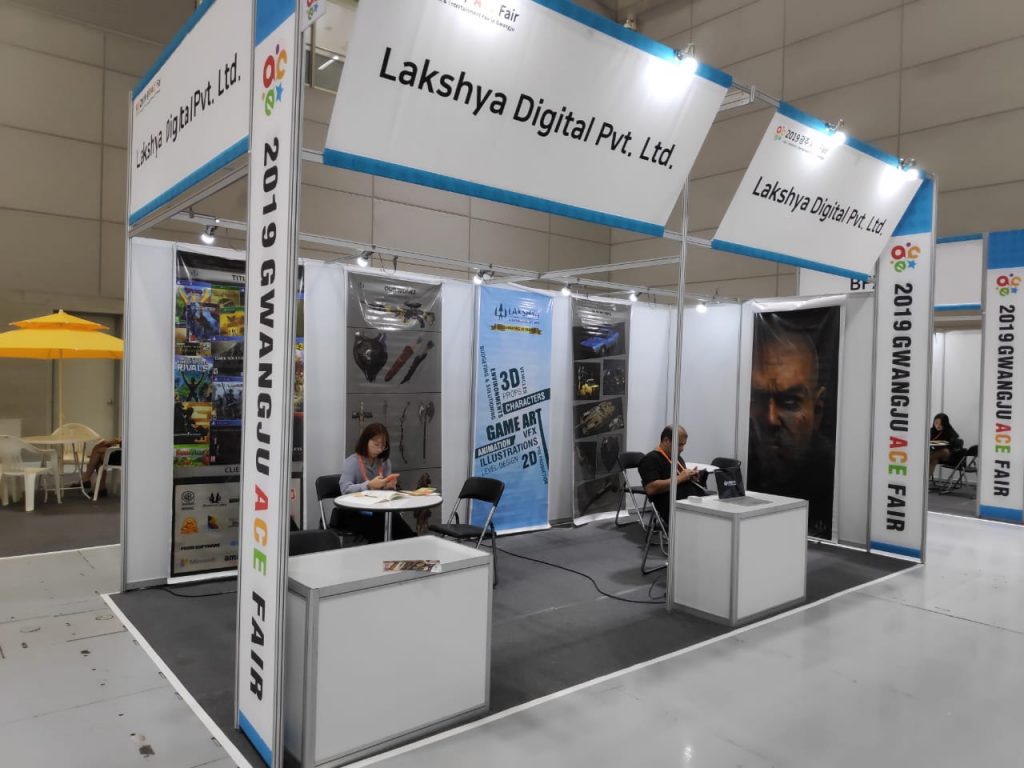 For Studios and Publishers, traditional outsourcing models have proven costly, often requiring more supervision and resources than expected to achieve quality return on the investment made.
How is Lakshya different? Our team of industry professionals, based offshore in India and onshore in the US and Japan, collaborate throughout the development process to reduce turn-around time and client costs, while delivering a greater volume of high quality content.
We have been working with companies from several countries like South Korea, UK and Germany on localising their audio and video. In the last 2 years we have worked on over 2000 TV episodes, several films and have also been working with an extremely high-profile client on their software audio localisation.
At Crazy Cub we bring imaginations in to life. With use of 2D, 3D or live action tools, we bring ideas to screen.With an experience of creating world class animations for National and International projects, Crazy Cub has achieved lots of milestones. Our youtube channel Jugnu Kids has over 4.5 Million Subscribers. Our Short film Gullak has touched many hearts and received awards worldwide.
We believe that designing visually appealed gaming content as well as creating immersive gameplay go hand in hand. Keeping that in mind, Psypher Interactive was founded in 2016. We are an Indie Game Development Studio located in Bengaluru, India currently consisting of a team of driven and ambitious friends, eager to make their mark in the gaming industry.
Prismart was established in 2010 by the vision of Mr. Deepak Deopa. He started the company by the name of Gyan Era Learning Solutions Pvt. ltd. (GELS). His vision is to bring the latest and most advanced technological tools from Production to education segment for providing better education standard to the schools and considering this, the first step was to create a good strong team of 3D animators which can produce Feature Film standard output and creating with them developing premium quality content from preprimary segment to Class 5. Thus providing best education solution and continued it for K12 education which never had been established in such a manner.
VIRTUALSOFT TECHNOLOGIES PVT. LTD.
Virtualsoft has a reliable pipeline for all Game Art, Design and Development.
Production Studio for Game Design, with special focus on Game Art.
We also are happy to help with all 3D Asset (we're a leading seller at Turbosquid)
We also have a research team working on AR/ VR (Augment Reality/ Virtual Reality Spaces).
Besides, we seek Country partners for co-production of their Animated Feature/ TV Series "Dreams of Sheikh Chilli"!
Y-Gaming is a Community Support and Event/ Tournament Organizer for LifeAfter/ NetEase and Discord Game Server Admin for Paladins/ EvilMojoGames. We at Y-Gaming love games – we provide guides/ cheats to our growing web of subscribers/ guides. We share gameplay videos on our popular youtube channel y-gaming! for games like CSGO! for Valve, Uberstrike for Cmune, Utopia for Mattel!
List of Buyers participating in the Acefair 2019 content fair
ALT Balaji
BFX CGI
Graphics India
Bhasinsoft