These Guidelines are compiled based on my previous experiences in the fair and in no way representative of the conditions this time
GSM doesn't work in Korea. They are a CDMA country. So if you can't live without a mobile, plan to buy early at the airport. And if you book one online now, it comes at a lower price. I managed to live without one in all of my earlier visits. And my cousin who visited recently told me that her whatsapp on GSM worked everywhere. So maybe you can do without, but don't blame me if you're stuck. There are some PCs in the exhibition where you can reach out to the internet if you're out of ideas. So you are not really totally at sea
The organizers usually organize a limousine bus to pick from Seoul Airport and take directly to Gwangju. Similarly on the way back, to the Airport. I have used this service once since I usually take a detour to Seoul and hence skip this part.
Stay in Gwangju: Most of the Hotels engaged by the fair are at walkable distances with light loads. However, when carrying large loads you'd require transport.
Korean Hotels usually have the facility to boil water so precooked foods are not a problem. In fact, even in some public places like the Exhibition Hall used to have a a hot water option. So if you can remember to take your MTR food to the hall, and an empty bowl and spoon, you will have no problem. By the way, I have never bought mineral water in korea. Or did I? well I don't remember, but I've never been the mineral water kind of a person.
Food in Gwangju: Some of the Hotels do have breakfast included, but be sure to check first. Lunch and Dinner are to be organized by yourself. I prefer to carry Indian readymade stuff of MTR and Haldiram since Korean food is quite different and difficult for most Indians to adopt on a daily basis. Some of the times an Indian visited the Indian stalls and supplies Indian cooked food (thali) to the stalls on nominal charges. But that is not a guaranteed option, though if he comes the first day, then he would come everyday.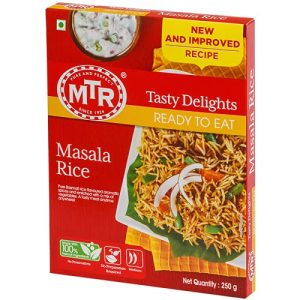 Food in Gwangju: Bibimbap is the best dish but beware that it has beef like most Korean dishes. Bulgogi is also good. Kimchi of course completes every dish, but Japchae also is a good side dish. Seafod lovers can try Haemul Pajeon. For soup lover Samgyetang is a must try.
Also, in the exhibition a lot of stalls offer snacks and takeaways to the visitors. So when you are looking for food, you can try to visit a stall instead of heading for the restaurant. They do have a Deli inside the complex, as well as a nice restaurant too, just in case you wish to buy. And about the takeaways, be prepared to end up with a few kgs of takeaways including pen drives, and umbrellas. Oh yes, it can rain any time in Korea, so an umbrella can be handy. But again, I never bought one there. They have a nice handy way in which every shop has an umbrella wrapper at the door, just in case you arrive with a wet one.
Days are quite nice during September end, and night and pleasant. No need to carry woolens though.
There are good malls as well as 24×7 marts so no need to stock anything. You can pick food anytime you like. Especially bread, jam, butter, eggs etc. or even a Korean soup if you may.
When you arrive at the Hotel they expect you to set up your stall. But if you are just going to put up a vinyl then getting there half an hour early is good enough. Carry S-Hooks so that you do not struggle to hang your vinyls and backdrops. Double sided tapes are on their way out in korean trade fairs.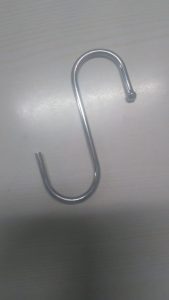 The ACE Fair is a Marketplace where they usually organize meetings with the Buyers (remember the form you filled? That helps them match you with Buyers who are looking for that). So don't be surprised to find a few Buyers mailing you before hand. And they hand you your meetings list when you register at the Exhibition. And they hand you a pretty directory of all the participants contact details (likely your's is also included though we had sent everything after their original deadline/ registration date – so it's upto them and their situation if they've already gone into print).
Now the very important thing. Koreans have a very funny electrical socket, and they are 2 pin only. So prepare well in advance for that. Only round 2 pin things fit in. So buy one of these (I shall send you a whatsapp just remind me of that). It has a deep well, so your plug must slide in.
Evenings are wonderful, if you are good at making friends. Chances are, you may get invited to a party. So do not plan to stick together at the evening. Instead, go find your crowd and network, network, network. I sometimes end up in a karaoke, with slozzy listeners as I belt out an MJ hit (well my English song vocabulary is very small you know).
A city Tour of Gwangju including cultural tour is also included and is usually organized on Day 2 and 3. Busy people like me forget on Day 2 (in meetings possibly) but it is a nice outing if you don't have anyone left to meet especially on Day 3. Day 3 and 4, the fair turns into a public event. You will find young boys and girls in their cosplay avatars. It is absolutely fun day.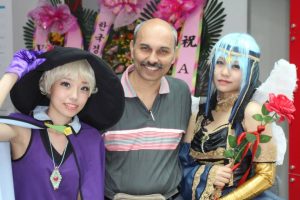 If you plan to stay a day or two in Seoul after the event, we must know in advance as the tickets will come from Korea. So we must let them know now. So just send me your preference.
(a) return directly to india.
(b) stay for a day at Seoul
(c) stay for 2 days at Seoul
Seoul has a
(a) wonderful cloth market Domdaemun,
(b) a nice toy and assorted goods market Namdaemun (also good cameras including second hand ones),
(c) a nice hep geri route called Gangnam
(d) nice electronics market at Youngsan.
(e) Palaces at Changgeyongung
(f) University area – Hansung
However, always carry a map as Koreans are very bad with English. I do hope that GPS may work this time but since I was there last, 3 years ago, I cannot bet my life on it. City tour Bus is also there which takes you around the major tourist attractions in the city.
Seoul stay can also be organized as a Home stay or Hostel stay which is a very reasonable price